What is Extracorporeal Shockwave Therapy (ESWT)?
Extracorporeal Shock Wave Therapy, or ESWT, is a painless procedure that can be used to treat Erectile Dysfunction, Penis Curvature and Prostatitis. Dr Tan has been providing ESWT treatments for more than 11 years.
ESWT in Singapore uses low-frequency shockwaves directed at various areas of the penile tissue to reduce inflammation and stimulate the growth of new blood vessels for improved blood flow to the penis. For many years, this procedure has been generally effective in treating erectile dysfunction (ED) and other men's health conditions, particularly in those who do not respond to other treatments, such as oral medications, lifestyle modifications, or other interventions.
Why is Extracorporeal Shockwave (ESWT) Done?
Erectile dysfunction or impotence (defined as the inability to achieve or maintain an erection) is a relatively common condition in men as they age; due to a wide range of possible factors such as having underlying health conditions like atherosclerosis (artery hardening), heart disease, high blood pressure (hypertension), and diabetes. These may lead to the narrowing of blood vessels within the penis, which is why extracorporeal shockwave therapy in Singapore may be recommended in suitable cases to stimulate the growth of new blood vessels (resulting in improved blood flow to the penis) and potentially regenerating penile tissue as well.
How Does ESWT Treatment in Singapore Work?
During ESWT, a handheld probe is used to target specific areas of the penis and groin while emitting gentle shockwaves to help stimulate blood vessel growth and increase penile blood circulation. During the treatment, you may feel a slight tapping sensation but it is not painful. Usually, the treatment lasts around 20–30 minutes without any preparation or recovery time required, allowing patients to resume their normal activities immediately afterward. A weekly session for six weeks is usually required in order to complete the treatment.
Is ESWT Effective? And for How Long?
The effectiveness of shockwave therapy for erectile dysfunction varies from patient to patient based on severity. In most patients, this treatment usually results in improvements in erectile function, though the extent may vary. A long-term study is still required to determine the true efficacy of ESWT. Therefore, doctors may suggest the need for follow-ups in order to review its efficacy and identify if future maintenance treatments are needed.
Are There any Side Effects?
ESWT for erectile dysfunction is generally a very safe treatment, especially in the hands of an experienced men's health doctor. Patients may experience temporary side effects following ESWT, usually minor discomfort on and around the penis, or bruising of the penile skin. To minimise the risk of post-procedural complications and encourage optimal healing, follow your doctor's care instructions and attend your scheduled follow-up appointment.
Is Extracorporeal Shockwave Therapy (ESWT) Painful?
While everyone's pain tolerance levels are different, many patients report no pain, while some may experience minor discomfort, tingling, or tapping sensations. Rest assured that the strength of the shockwave is adjustable, so your doctor will have full control over its intensity, depending on your comfort level. Patients will receive detailed information about what to expect beforehand.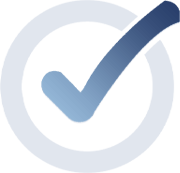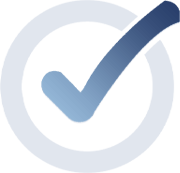 No known side effects of treatment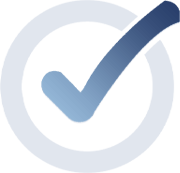 Completely painless with no downtime or special preparation