What Is Erectile Dysfunction?
Erectile dysfunction (ED), also called impotence, is defined as the inability to get or maintain a firm erection for sexual activity. This tends to affect older men, but it can also affect younger men due to a number of factors. Erectile dysfunction in Singapore is a common sexual problem. However, many are too embarrassed to seek help.
We urge anyone affected to seek medical attention, because there is often an underlying medical cause worth identifying, and help is available to resolve the problem. At our clinic, we provide a detailed analysis of the underlying cause and recommend the best and most sustainable method of treatment that is individualized to the patient's lifestyle.
The likelihood of erectile dysfunction increases with factors such as age, chronic diseases, smoking, medication, low testosterone and obesity.
What are the Signs and Symptoms of Erectile Dysfunction?
Erectile dysfunction may manifest itself in the following ways:
Inability to have or maintain an erection
Problems with maintaining an erection for a sufficient duration
A decrease in the desire for sexual activity
What Are the Main Causes of Erectile Dysfunction?
Erectile dysfunction can be caused by a variety of physical and emotional factors. Physical causes include the following:
Cardiovascular disease (e.g. blockage of blood vessels)
High cholesterol level
High blood pressure
Diabetes
Obesity
Parkinson's disease
Multiple sclerosis (MS)
Smoking
Metabolic syndrome
Scar tissue inside the penis (Peyronie's Disease)
Alcoholism or substance abuse
Pelvic or spinal cord damage due to trauma or surgery
Low testosterone levels (hypogonadism)
In addition to physical factors, emotional factors may also contribute to the development of erectile dysfunction. These include:
Stress
Mental health problems, such as depression and anxiety
How is Erectile Dysfunction Diagnosed?
Diagnosing erectile dysfunction involves a review of one's medical history, a physical examination, and possibly additional laboratory tests. During the physical examination, the doctor will check for physical abnormalities and assess nerve sensitivity in the genital area. They may also order blood tests, urine tests (urinalysis), or ultrasound scans to identify underlying factors that may have contributed to the condition.
What are the Treatments for Erectile Dysfunction?
There are a variety of erectile dysfunction treatments in Singapore based on the underlying cause and severity. Among them are:
Oral Medications - A doctor may prescribe medications to treat symptoms of erectile dysfunction and improve sexual function by increasing blood circulation to the penis.
Testosterone Therapy - This therapy may help in mild cases of erectile dysfunction in men who have abnormally low testosterone levels.
Injection Therapy - A thin needle is used to inject certain medications into the penis in order to help induce an erection.
Extracorporeal Shockwave Therapy (ESWT) - This procedure applies low-intensity shock waves to improve penile blood flow and stimulate the growth of new blood vessels in the erectile tissue.
Surgical Treatment - This is one form of erectile dysfunction treatment in Singapore in which a penile implant or penile prosthesis is inserted into the body to improve erections.
FAQs on Erectile Dysfunction
Can erectile dysfunction be cured?
Erectile dysfunction can be treated through personalised and evidence-based treatments, such as oral medications, certain medical procedures, psychotherapy and lifestyle changes. The key is to consult an MOH-accredited doctor so that you can receive safe and effective treatments.
How can one reduce the risk of developing erectile dysfunction?
One may lower their risk of erectile dysfunction by maintaining a healthy and active lifestyle, having a balanced diet, avoiding smoking and excessive drinking, as well as keeping their chronic medical conditions well-managed.
What is the usual age for erectile dysfunction?
While erectile dysfunction can affect men at any age, it is more common as men get older, between the ages of 40 and 70.
How long does it take to recover from erectile dysfunction?
This heavily depends on the underlying cause of the condition, the treatment method used, as well as the individual's response to the treatment. While some cases may resolve within weeks, some may require a longer-term management. Your doctor will be in the best position to advise you on this.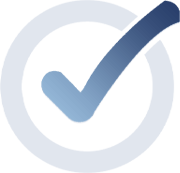 Safe, effective medicine available via prescription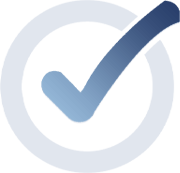 Thorough consultation to determine effective treatment methods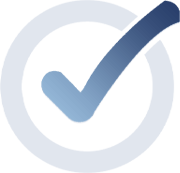 Personalized treatment options that suit your needs, lifestyle and medical history